A USB dongle is a device used as a security key, a small adapter that connects to another device and performs an additional function to validate the device user. It functions as follows: When you connect a dongle or security key to a computer, a fragment of the program or software is validated to work. To see what it is doing you would need to have software that checks for the dongle. Like SolidCAM or ProE. Set up a USB/COM software sniffer looking at what the software looks for from the dongle. Probably all this is on Windows.dongle and software checks for ROM and matches serial. How to clone sentinel dongle - cara kloning & menjalankan virtual dongle SentinelDownload link: https://drive.google.com/open?id=0BwMlLidNPtFVYkhqdzQ5MnN5N0E. USB Dongle Backup and Recovery 2012 is new generation of dongle safety utility. This product emulates physical presence of hardware key by means of virtual USB controller emulation. Dongle emulation allows a legitimate customer to avoid such threats like dongle theft or damage and to ensure the whole business against possible losses caused.
Wibu-BOX WibuKey Dongle Emulator Clone Crack
The WibuBox/RU+ is the WibuKey protection hardware for connection to the USB interface of PCs, Apple Macintosh and others. Encryption works with WibuKey set of rules 3 or 5 relying at the nonvolatile
saved Standard Entry.
This entry may additionally have an additional entry – information, expiration date or restrict counter. The WibuBox/RU+ has an additional sixteen kbyte memory.
The communication is according to USB specs. All data conversation is realized by way of endpoint zero manage transfers with full velocity (12 MBit).
The USB interface guarantees hassle loose communication
despite the fact that many one of a kind devices are related and clean implementation to any device. WibuKey driving force software helps Windows XP/7/8/10/ Server2012, Mac OS X and all Linux distributions helping USB. The WIBU-BOX/RU+ needs WibuKey Runtime 4.10 or better.
WibuBox /RU+

USB port
1 entry
16 kByte memory

WibuBox /U+

USB Port
10 entries
16 kByte memory

WibuBox /RP+

Parallel port (LPT)
1 entry
16 kByte memory

WibuBox /P+

Parallel port (LPT)
10 entries
16 kByte memory

WibuBox /ST

Serial port (RS-232)
10 entries
Technical Specifications
■ Interface: USB 1.1, USB three.Zero/2.Zero like minded and licensed
■ Data retention: 10 years at 25°C
■ Data patience: >500.000 write cycles
■ Power deliver: five V max.
■ Power Consumption: ASIC 3508: 25 mA max. (ordinary 5 mA / one hundred ninety μA configured / unconfigured)
■ Temperature: 0…55° C, non-condensing
■ MTBF (Mean Time Between Failures):28 Mio. [email protected]°C according to traditional SN29500-1
■ Lifetime: 10 years typical
■ Case/Dimensions: 54 mm x sixteen mm x 8 mm
■ Weight: 6 g
WibuKey driver software supports all predominant working systems, i.E.Windows, Mac OS X and Linux distributions supporting USB. The WIBU-BOX/U+ needs WibuKey Runtime 4.10 or higher.
Wibu-BOX WibuKey Dongle Emulator Clone Crack
Requirements
1- Need your software ( Program ) Setup. You can upload any uploader web page ( dropbox.com – mega.nz – sendspace.com etc. ) or if you have FTP . ( This is IMPORTAND ) after the upload send me link with order form or send via mail [email protected]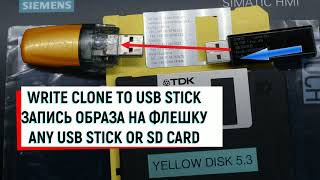 2- Need dump on your dongle can download from here. DOWNLOAD WibuKey DUMPER
After the download unpack it and run, wibudumper.exe and click Dump button it is will create Wxxxx.dmp file Send us. vith mail [email protected]
Usb Dongle Key Copy Software
Note Rar password is : backupdongle.com
Wibu-BOX WibuKey Dongle Emulator Clone Crack
How Do I Copy USB to USB with Boot Files?
"If I copy a bootable USB drive to another USB, will it create a duplicate bootable drive? Ithought it's kind of a dumb question but a search with Google seems to indicate that itis not even possible to copy/paste data on a bootable drive to another USB? But even if wewere able to copy it, why should it not work? (that is creating a duplicate bootable drive).Any kindly advice will be appreciated, thanks."
As you can see from Google, Simply copying and pasting files from bootable USB drive toanother one will not create bootable drive. To make a USB bootable drive, you not only needthe files on the USB drive, but also require the partition table configuration, the metadataabout the organization of drive content, bootloader, etc.
Need to Copy USB to USB in Windows
USB flash drives as the removable devices are fairly convenient in transporting small amountof data from place to place and keeping the data readily at hand. An USB drive uses lowpower and has no fragile moving parts. It is small and light in capacity and mass, and couldbe purchased in low price.
The majority of PC users holding more than one USB drive normally. Many users would store theimportant files or documents that need to be move to other places on USB drive. So you mayneed to copy files from USB to Xbox USB, whether for upgrade or backup.
Generally, the most commonly used media that as bootable device is also USB flash drive dueto aforementioned merits. You can take it everywhere. Just in case you can make an intactcopy for USB stick as backup. In addition, you can clone USBbootable drive for upgrade if there are full filled with stuff.
2 Reliable Ways to Copy USB Drive to another USB Drive with AOMEI Backupper
If there are only files including documents, photos, music etc on your USB, you can drag& drop everything from one to the other in Windows Explorer. If the data size on the USBis too large, you may find that copyingfiles from USB to USB is very slow. And if the USB happens to be a bootable drive,that method won't work.
In this case, you could consider using USB free backup software to perform disk backup andrestore it to the target USB, which may be faster than Copy & Paste operation. But forquick recovery, it's suggested to copy USB to USB with boot files in Windows 7/8/10 withthe help of professional yet free USB to USB copying software AOMEI Backupper Standard.
To be honest, the fastest way to copy from USB to USB via AOMEI Backupper is cloning disksince there are boot files. It is suggested to use Disk Clone feature to overwrite the USBdrive entirely.
Step-by-Step Guide: Copy Bootable USB Drive to USB Drive Easily
From above, you may know that you will use AOMEI Backupper in the following. Here I'llbriefly introduce you this software. It's easy-to-use with its lucid user-interface andWindows 7, 8/8.1, 10, XP and Vista supported. Besides, it also has many extra features thatsolve problems for users, such as, sectorby sector clone, edit partition, SSD Alignment.
After that, continue to see below and learn how to use it. I'll will take how to copybootable flash drive to another flash drive with a USB dupilcationsoftware in Windows 10 as an example.
1. Insert these two USB drives to your PC via USB ports on the machine. Makesure they can be detected by Windows.
2. Download AOMEI Backupper Standard, a professional yet free USB clone tool, then installand launch it. Click Clone tap and then select Disk Clone.
Copy Dongle Usb Key Software
Download Freeware
Win 10/8.1/8/7/XP
Secure Download
3. Select the bootable USB as the source disk and the other as thedestination one. Don't mix them up, or you'll lose everything on the bootable USB.
4. Here is the operation summary. You have options to edit partitions on thedestination USB drive, but if you want to make exact copy of the source USB, tick Sectorby sector clone box. Click Start Clone then.
5. Wait for the process to complete. Click Finish when it done and close theprogram.
Tips:
• Above steps also apply to how to copy USB key to USBin Windows 10, Windows 8, Windows 8.1, Windows XP and Windows Vista.
• If your target USB is larger than the bootabledrive, you could consider using Edit Partitions feature to make full use of unallocated space aftercloning.
• By checking "Sector by sectorclone" option you will make the "Edit Partitions" option unavailable. So, please consider itcarefully.
Another Way to Copy USB Drive with Boot Files
In addition to AOMEI Backupper, you can also use command prompt to make a USB drive bootable,then extract the ISO image file via File Explore or other ISO burner.
Note: Pay attention to that if your USB is showing as Removable Disk in Windows Explore, youcan only create one primary partition there. If it shows as Fixed Disk, you can createmultiple primary partitions in accordance with its size.
1. Connect a USB drive and Run cmd as administrator. Click Start, typecmd in the search box, then select it from the search result list and runas administrator.
2. In the pop-up command prompt window, type the following syntax and hit Enter after eachone.
list disk

select disk X (X stands for the drive letter or disk number of yourUSB drive)

clean

create part pri

select partition 1 (This is the partition you just created)

assign letter=N

select partiion N

format fs=ntfs quick (If you want to create UEFI bootable USB indiskpart, format it as FAT32. Type format fs=fat32 quick as instead)

active

exit
3. In Windows 8/10, right-click the ISO file and select Burn Disc Image,then follow the on-screen instructions to finish the rest of steps. In Windows 7, you couldconsider using a ISO burner as instead.
4. After that, restart your computer, press F2 or ESC toenter BIOS screen, select the Boot tab and use "+" to movethe flash drive to the first place, then press F10 to save the changes.Later, it will go to the Windows Setup screen automatically. If not, the drive is notbootable or something goes wrong.
Final Words
The way to copy USB to USB can be pretty easy with the help of AOMEI Backupper. Actually, asone powerful backup & cloning utility, it is highly recommended to keep AOMEI Backupperinstalled after cloning.
To be specific, with the software, you can clone hard drive to SSD to gain better experience,scheduled copyoperating system to USB flash drive for protection, or use 3-2-1 backup strategyto save disk space while keeping backup images up-to-date. Go for it to enjoy more.
If you want to unlock all features on the advanced version, such as, AOMEI Backupper Professional,please upgrade the free version.
Comments are closed.